Branding
Why is Branding Important
Brand Creation and Logo Design
During special occasions, you are in your Sunday best.  You want to make a good and lasting impression particularly if you are about to meet someone important for the first time. You want them to remember you. After all, you want to make a good first impression, and there is no second chance to make one. The same philosophy goes for logo designs.
Why should you invest in logo design? Simple; because it is your business' face. The logo design plays a key role in establishing your company's brand successfully. It is the first thing that establishes your relationship with customers. Picture this: if a customer searches for a service that he needs online and finds two companies that offer the same service – one with a logo, the other without – which one do you think will the customer pick? It is pretty obvious.
Having a good logo is crucial especially for start-up businesses. It is not just some fancy design to make any business appealing. Logos make companies look more trustworthy and trustworthy companies get paid more. Your logo is your image and in business, image is everything. And so your logo must speak for itself. It should embody your company's values and speak for its quality as it carries your business' identity. Thus creating a logo is not just a game of doodling and scribbling here and there. It is not an easy task. And in these difficult situations, our Logo Design Services are there to help you.
Your company or corporate logo should project the excellence of your organization, and we at Lunar, a Tucson Logo Design Company, can deliver a logo design that you will be pleased to display. We create logos with your customers in mind in order to make your business more appealing to your target market.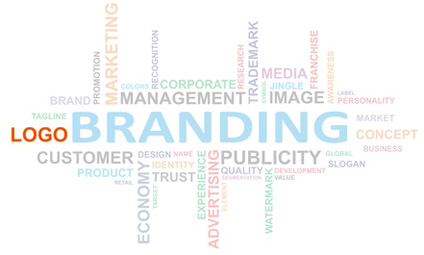 Our Promise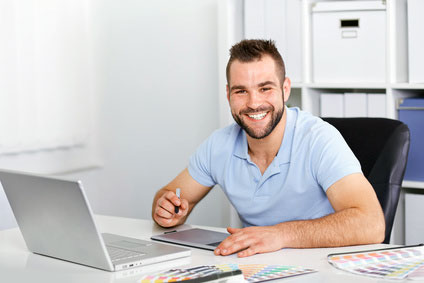 Tucson Logo Design Company only creates and presents to the client a logo that looks professional. Creating logos that look nothing more than an amateur work is a big business faux pas, and we know that. An amateur looking logo brings down a company's image and certainly, we have no room for such in our business.
We do not rely on design fads because such trends come and go. The products of our logo design servicesare made to be timeless and uniquely reflect your business. We understand that logos are any business' investment – it is made to last for years.
As a proof our company's promise, check out our Logo Design Portfolio by clicking here.
Our Services
We have packages to suit all types of businesses and individuals like you who want a great looking logo. With our services, we make sure that you get what you want for a reasonable price and high quality. Our services are backed by our 100% satisfaction guarantee.
And because we value you as customers, we provide additional discounts if you combine our logo design with any other services that we are offering including Web Design, SEO, Mobile Apps and more.
For all your business needs, do not hesitate to contact us. Share your ideas and needs. Tell us your vision, and we will transform that into something that truly represents you. Take advantage of our packages and place your order today.
Our Pricing
Contact us, in case, you have additional requirements
Standard
$229

8 Initial Concepts
Unlimited Revisions
Custom Made
No Hidden Cost
Full Copyright
Multiple Formats

Let's work on your exciting new project together!
Premium
$299

8 Initial Concepts
Unlimited Revisions
Custom Made
No Hidden Cost
Full Copyright
Multiple Formats

100% Money Back Guarantee

Additional charges will apply for special hand drawn/painted design creations.

Let's work on your exciting new project together!
Corporate Identity
Starting at $399

8 Initial Logo Concepts
3 Business Card Concepts
3 Letterhead Concepts
Unlimited Revisions
Custom Made
No Hidden Cost
Full Copyright
Multiple Formats
High Resolution Master File

Additional charges will apply for special hand drawn/painted design creations.

Let's work on your exciting new project together!
This web design Tucson company worked from a verbal description of my vision for the website design. I was delighted to see the final design, coloration, illustrations, all just as I had imagined. The design and development support team was always available, with clear instructions answering any questions in a timely manner. The professional attitude of this team is outstanding, I would recommend them to anyone searching for the ecommerce website design service.
I am so impressed with Lunar Solutions. I absolutely love the look of Two Sun Baby, as does everyone else that I know who has visited the website.
Thank you to the entire team of Lunar IT Solutions for a very fine job on our new website atozpublisher.com. They are, no doubt, a paramount Tucson web design company! We have had very positive response from our clients. Lunar It Solutions delivered as promised with elegant Content Management System to manage our ecommerce site. Thank you for our great new look. We are anxious now to market it online with Lunar's help! Ammar H.
We at Casas Lindas Apartments would like to take this opportunity to express our gratitude for the exceptional service Lunar IT Solutions has provided us with. Their prompt response, high-quality workmanship, and professional demeanor have always been greatly appreciated. The advice they have given, such as external hard drives and back-up devices, has proven beneficial and increased our level of data security and integrity. We look forward to years of service in the future! Sincere thanks to Lunar IT Solutions,
Lunar IT Solutions indeed provides the most professional services I have ever experienced in my professional career as an academician, consultant, researcher and Founding Editor and Editor in chief of scientific journal 'the International Journal of Science Echoes (IJSE)' . In my work experience with Lunar IT Solutions the systematic and technically sound guidance made it a fun to develop the journal IJSE. The professional approach used by Lunar IT Solutions in developing the web page of IJSE makes it definitely comparable with any world class journal web page. Indeed Lunar IT Solutions experience, expertise and highly professional approach make it five star.
The Lunar IT Solution team is the embodiment of professionalism and perfectionism. My website was developed and completed on budget, on schedule, and without a single technical "glitch". I urge anybody wishing to have a website developed, to contact me in regards to Lunar IT Solutions, they embody the very best!
We've developed a good working relationship and have an excellent working relationship… We've had long term working relationships with Lunar IT Solutons. A long term working relationship with regular contact has helped build the trust and respect. I will certainly recommend Lunar It Solutions to any of the companies I am involved with if there is a need for IT Solutions!
Use this USA company! We finally found someone that actually does what they promise. Hats off to you for actually caring about your customers and the work you do for them. Perfect!
have developed a unique business concept that combines specialized proprietary programs with leading edge technology to deliver high quality, affordable career transition and personnel performance optimization programs. To accomplish this, I needed to develop a special relationship with a single source provider of web hosting services, database management, and web design services. I found this in Lunar IT Solutions. Lunar provided me a totally new web design that was more impactful and responsive to my clients' needs. They provided keen industry insight and perspective that enhanced my services. Lunar also helped me tap into a gold mine of valuable database marketing information that has helped me grow my business. I would not hesitate for a second to highly recommend Lunar IT Solutions.
I initially judged Lunar It Solutions by the quality and style of their work samples on their website. I got a favorable price quote from them and work was started immediately. All the complexities were dealt with very promptly. In the end, the design and functionality of our new web site is the next thing to perfection. I would recommend Lunar It Solutions to anyone without a moment's hesitation
I was very pleased with the service I was provided by Lunar IT Solutions. They were highly professional and responded to all my concerns in a prompt manner. I highly recommend them!
We are very pleased with Lunar IT Solutions and the work they have done for us. They were able to take our vision and turn it into exactly what we were looking for in the complete redesign of our Web site. They were very prompt and responsive to the many changes we requested during the development of our new site. They delivered a very professional, functional and easily managed web site that is exactly what we envisioned. We will certainly continue to use them for any future web site needs, and would highly recommend them for your project.
I highly recommend Lunar It Solutions. Great work, great team, great service and all of this and more for a price you won't find anywhere! There is no better solution for your business. There follow-up service is second to none. They are a team who will support you as you grow your business. Save yourself time, money and lots of head-aches.
We use Lunar IT Solutions to design websites, logos, flyers, brochures, and business cards for us. Their work is remarkable, and you just can't compete with their prices. I will recommend Lunar IT Solutions to anyone!
Thank you so much for such a great job on my website, www.instantenergysaver.com. You really are a master at your work! I really appreciate the professionalism that you displayed during the process. I am so proud of the vehicle that you have created for my company that now I recommend to everyone that views it. The success that we will have will definitely be contributed to your work. I will surely be ready to recommend you to my friends and business acquaintances. Again thanks go to you, Saeed! Respectfully,
SUPERIOR! Thanks for the superior customer service and talent. WARNING! You truly get what you pay for. I paid for RESULTS and that is what I received ... FAST!