Digital Marketing Agency
Mobile & Search Engine Optimized Web Design
Creative, unique, clean, and professional designs with clear message to boost your brand locally and worldwide.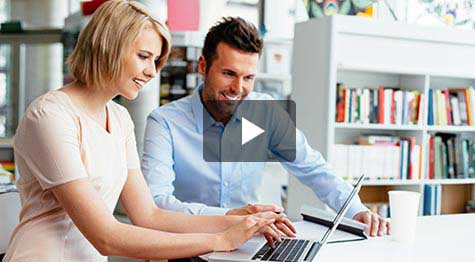 Lunar IT Solutions is a full-scale digital marketing agency. We have a remarkably talented and dedicated creative team. Our SEO experts, Web Designers and Web Developers are driven to create Visually Appealing, Search Engine Optimized, Responsive Websites and Mobile Apps that deliver GREAT ROI. More …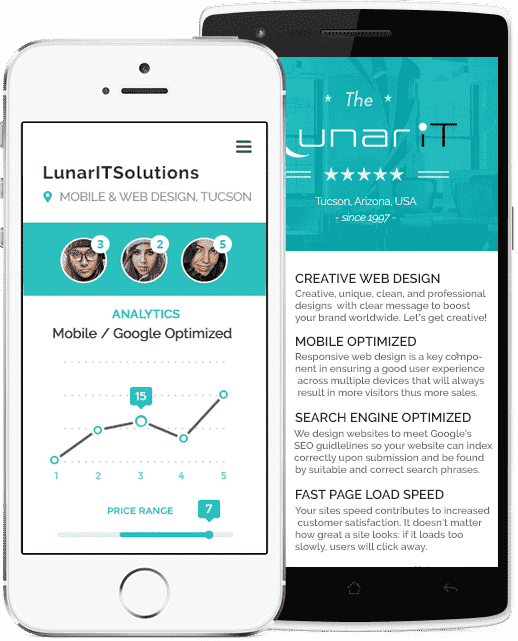 Recent reports reveal that approximately 50% of businesses are currently using random acts of digital marketing without following a sound digital marketing strategy. A more shocking discovery is that only 13% of those businesses with a strategy are able to successfully execute their marketing strategy. But, have no worries, because Lunar IT has the Solutions.
Consumer has many choices today; why should they do business with you?
Our Tucson, AZ Web Design and Internet Marketing Team addresses the above question by developing a strategic road-map using tactics like responsive web design, customized web apps or mobile apps and Search Engine Optimization strategies. In addition, through content marketing, Social Media and Search Engine marketing efforts, our SEO experts can further achieve your desired results.

We have been operating a service business for last 14 years and have worked with multiple seo and internet marketing companies during this time. Lunar It has proven to be by far the most available and helpful with our online marketing. Whenever we spoke we learned more about our marketing and why some campaigns are better than others. My partner and I both appreciate their openness and expertise in the field. ~ Lynn Bradley
If you are looking for an honest and reputable company to help you with your Web presence, Lunar IT Solutions is your source. Lunar IT Solutions designed my small business website which is both functional and optimized to show up in the search engines. Additionally I have the ability to make changes to my website myself, whenever I want and need to. This saves me both time and money. Thank you Lunar IT Solutions for your continued service and support! ~ Marc Garrard
They have developed for us an incredibly easy-to-use, intuitive database management program that imports from and exports to MS Excel or CSV. We can create custom forms and merge our data and do the same even for the labels or letters. The other functionalities are also quite fascinating as well, such as sales tracking, email alerts, email campaigns, etc. Not only that we use this application to track agreements but also upload the actual scanned image of the agreement to the program. It's simply amazing! ~ Tamana Zainab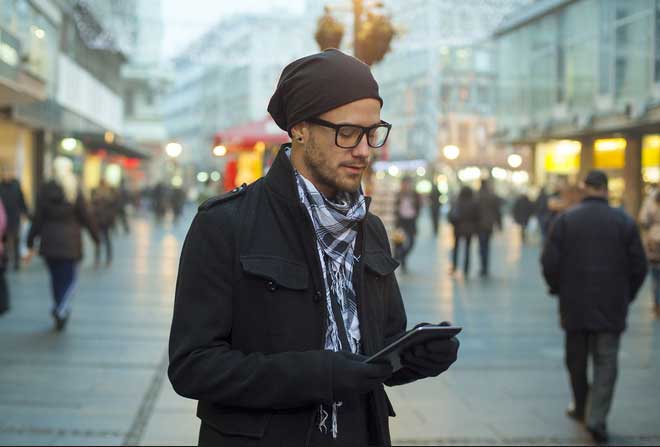 Designs to Amaze & Convert
Lunar IT create functional, features packed, clean, modern mobile-friendly designs that help you convert visitors into buyers.
Top Notch Functionality
Do not be fooled by the looks of our creative designs. We also create a rock-solid backend functionality that is admin-friendly and a heavy weight lifter by all standards.
You are in good hands
Last but not least, we deliver our product and services with our 5-star support system that you can count on with any of your web design or digital marketing questions.
Ensuring Your ROI
Stunning Design & Countless Options
Lunar IT Solutions develops diverse website themes suitable for a  wide variety of websites: Corporate Website, Medium to Small Business Website, eCommerce Website, Portfolio Website, and Professional Blogs. Contact us to start a conversation today!
Tons of features and options at your finger tips
Lunar IT will blow your mind with virtually unlimited customization options it offers. Hundreds of style presets for all your menus, portfolio items, post items, carousels, grids etc.
24 x 7 Expert Support Staff
We deliver your website with a robust front end CMS, admin friendly back end dashboard, secured premium web hosting, and an expert support staff available 24/7/365 to ensure seamless functionality of your website for your clients.